Dear Famous, Sort-of-famous, Barely-famous and some Just-contextually-famous People:
If I like you and your work, I have no game when I'm around you. None. Just ask Patrick Warburton.*
Forgive me when I report that I've had three super fangirl moments that have left me feeling like I need a confessional. And perhaps professional help.
To The Bloggess (aka Jenny Lawson):
I squealed like a toddler getting an Elsa doll when you followed me on Twitter. I'm sorry to all whose glasses I shattered and dogs I made howl.
To Steven Ray Morris, audio slave engineer for the "My Favorite Murder" podcast featuring Karen Kilgariff and Georgia Hardstark:
I may have hyperventilated when you liked my reply to you.**
To Dr. Brightman, the person who helped me become the writer I am:
I apologize for vomiting words all over you at your recent birthday celebration. My respect for you is directly proportional to the amount of geeking out I was doing after seeing you again 1020 many years after college graduation.
So, fair warning: If you meet me, I tend to act like a Golden Retriever. I'm sorry.
I promise I'm harmless.
Your No. 1 fan,
Beth
* Warburton was a guest of the Savannah Film Festival just before the live-action version of "The Tick" came out. Always a Puddy fan, I was an even bigger fan of Ben Edlund and "The Tick" animated series. I was at an after party, saw him standing by himself, got two beers and headed over to introduce myself. He shot me down hard by explaining he was on the wagon. (Mortifying Moment No. 1)
As I was working in PR related to the festival at the time, I gave him my card with my cell number on it in case he needed anything. Then I realized it seemed like I was hitting on him. (Mortifying Moment No. 2)
I couldn't just let the moment go. No. I had to make it worse by SAYING, "I'm not hitting on you." (Mortifying Moment No. 3)
I will never forget the way he looked at me: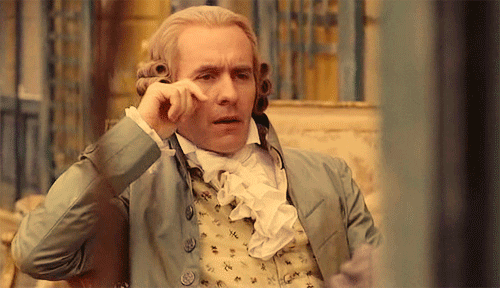 Pity. Disgust. Amusement. All of that.
And this is me, just before slinking away: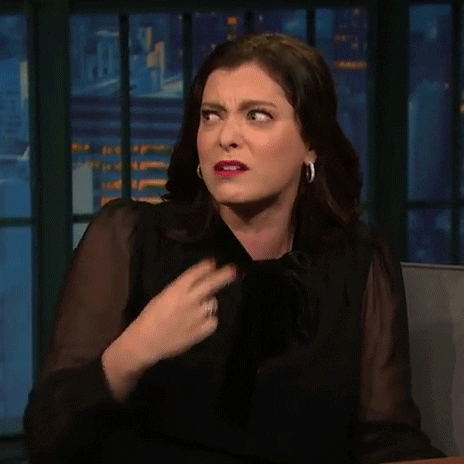 ** For you non-Murderinos out there, the tag line of the podcast is "Stay sexy, and don't get murdered."