Dear God:
I just want to thank you for all the times that speaking your name and that of your son has helped me not to murder MY son.
You know which one. Dominic. It's always Dominic.
This child tests me every damn day.
He has barely turned in any school work this whole year but won't take responsibility.
He asks questions but won't listen to the answers. (Then gets mad because he doesn't know what is going on.)
He refuses to do what he is told but wants rewards.
He is about to go out of town with his father, brother, aunt and uncle. I secured the tickets a month ago based on his aunt's instructions. He didn't pay any attention, of course. So when I reminded him this week, he lost his mind.
My reaction?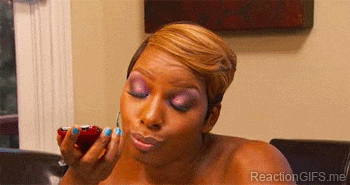 This line really gets me:
He genuinely thinks this is my fault, not his. Does not understand cause and effect, actions and consequences.
What's worse is that his teacher is the wife of one of my colleagues. So his poor performance — in language arts no less — is a smidge embarrassing for me.
He wasn't done. But I was.
You know what else I don't like? His Gen Z abbreviations. No wonder he is sucking so hard in language arts.
Perhaps it is Dominic who should be calling on you for assistance.
Your Obedient Servant,
Beth