Dear Film Buffs:
It is summer blockbuster season, y'all.
I want to talk about movies.
I want to talk about movies I love and movies I hate.
I want to talk about movies that are my personal litmus test.
If you don't like these movies, I'm not sure we can be friends:
1. Pulp Fiction
This is Tarantino's best. Don't @ me with that "Reservoir Dogs" crap. Quotable moments, a John Travolta comeback and inventive storyline? Shit … That's all you had to say. If you don't like it, I don't know what to say.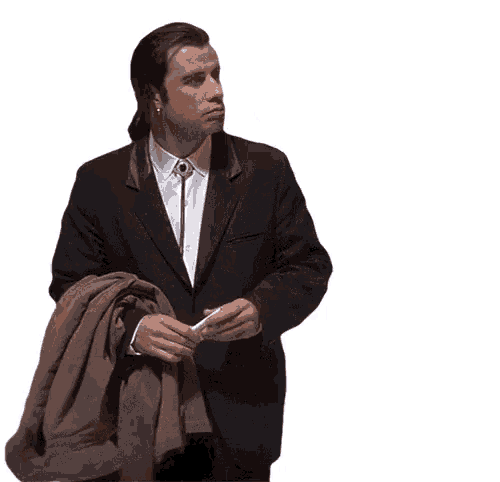 2. The Princess Bride
I like it so much that I have a line from it permanently etched on my person. (If you like the movie, and I like you, I might show you.) You were on the fence about it until this post, and now you wish to surrender to me? Very well, I accept.
3. Tommy Boy
Chris Farley and David Spade at peak performance. If you don't laugh at the airplane bathroom scene, there is something wrong with you. You're just a big, dumb animal.
4. Horrible Bosses
I'll watch Jason Bateman in anything, but he's at his finest as straight man here. And Colin Farrell has the perfect role. Don't get me started on Jamie Foxx, murder consultant.
5. Bridesmaids
Melissa McCarthy slays. Every. Single. Scene. My love for her comes out of me like lava. (She's also great in "Spy.")
I was going to stop at five, but here's an extra (possibly controversial) movie for good measure:
6. Napoleon Dynamite
With this one, I understand you have to be in the right mood. Otherwise you don't get it. I was worried about showing this to my kids because, if they didn't like it, I would have to kick them out of the house. 'Cause I do whatever I feel like I wanna do. Gosh!
Honorable mentions: Guardians of the Galaxy, The Incredibles, The Avengers.
Yes, there's a theme. Want to guess what's on my most-hated list? Lots of dramas.
1. The English Patient
Like Elaine said, just die already. I don't give a rat's ass about all the Oscars.
2. Batman vs. Superman
Don't try to argue that this isn't a drama. It totes is. Typical no-humor DC mierda. It was so boring that I fell asleep and DIDN'T MISS ANYTHING.
3. Steel Magnolias
It's the only movie that ever made me nearly walk out of the theater. The accents were not even the worst part. The Southern clichés, predictability, scenery-chewing … I could go on. I won't.
4. Black Swan
Another Oscar darling. Just no. A better Darren Aronofsky film is "The Wrestler."
5. The Hateful Eight
If I have Tarantino's best, then the worst needs to be on a list too. I wanted to like it. I didn't. The pauses/silence worked in my No. 1; they did not work here. So boring …
And, another possibly controversial choice for No. 6:
6. The Lord of the Rings anything
Before you hire a hitman, let me say that I like fantasy (Harry Potter, Star Wars, Pan's Labyrinth), etc. I just don't like this fantasy. Why? Because of stupid stuff like the tree that is supposed to be all-knowing doesn't know shit is going down in his forest. I know, I know: "Read the books."
There you have it. Disagree? Come at me, bro. Maybe you'll get lucky and get me in a transitional period. It's not inconceivable.
Bottoms up,
Beth